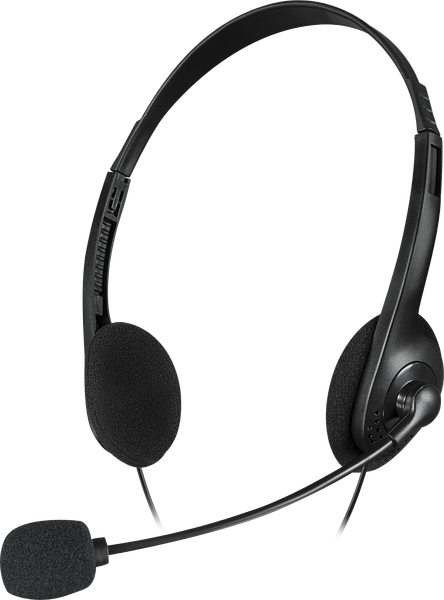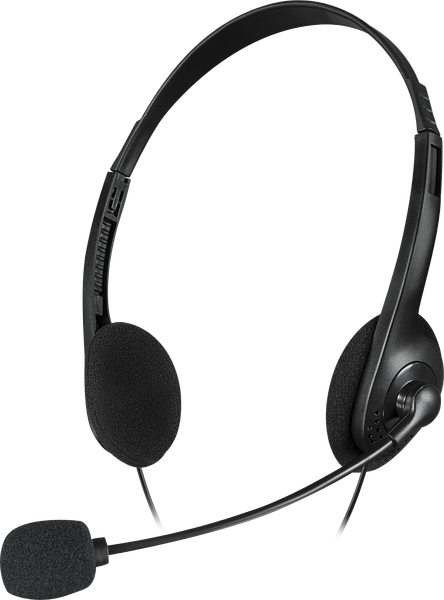 ACCORDO Stereo Headset, black
Available, delivery time 3-4 days
Decoration articles not included
Highlight
ACCORDO – the best all-round combination of headphones and microphone for all types of PC-based communications. The highly sensitive microphone transmits your voice in high-quality and is fully adjustable. You can easily adjust the volume level using the in-line remote. Weighing in at just 45g, the headset is a flyweight among headsets. The adjustable headband and foam padded earcups add to the comfort. Gold plated jack plugs guarantee optimum sound quality.
Technical data
EAN: 4027301821772
Product Number: SL-870003-BK
Stereo PC headset
Ultra lightweight at just 45g
Flexible microphone arm
Adjustable headband
Microphone for noise-free voice chat
Inline remote
Ear-cushion padding
Two 3.5mm jack plugs
Compact form factor
1.7m cable
Driver size: 30mm
SPL: 195dB ± 3dB bei 1kHz
Frequency response: 20Hz – 20kHz
Impedance: 32Ω
Dimensions: 135 × 167-183 × 47mm
Weight: 45g (incl. cable)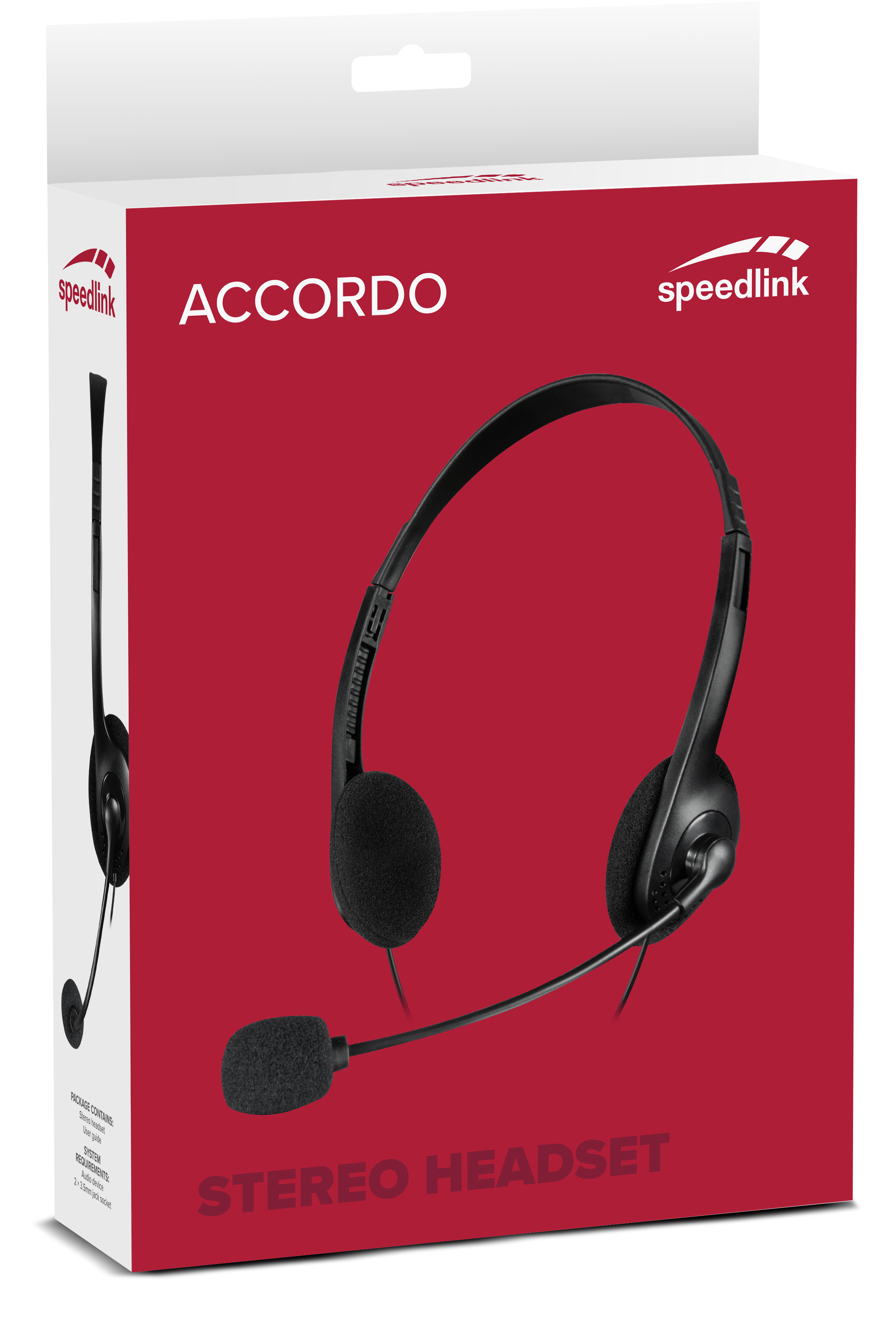 MacOS
Windows 7 (32-Bit)
Windows 7 (64-Bit)
Windows 8 (32-Bit)
Windows 8 (64-Bit)
Windows 8.1 (32-Bit)
Windows 8.1 (64-Bit)
Windows 10 (32-Bit)
Windows 10 (64-Bit)

Kann man das Headset auch an einem USB-Anschluss nutzen?
Das ist mit einem entsprechenden Adapter möglich. Diese Adapter findest du zum Beispiel im Sortiment von Speedlink.
Kann man das Mikrofon des Headsets an der Kabelfernbedienung muten?
Nein, das ist nicht möglich, nur der Sound kann per Kabelfernbedienung reguliert werden.
Wo finde ich Treiber für dieses Produkt?
Lautsprechersysteme, Mikrofone und Headsets, die einen Klinkenstecker verwenden, benötigen keinen Treiber. Lediglich die Soundkarte des PCs benötigt einen Treiber. Dieser ist in der Regel auf der Herstellerseite zu finden.