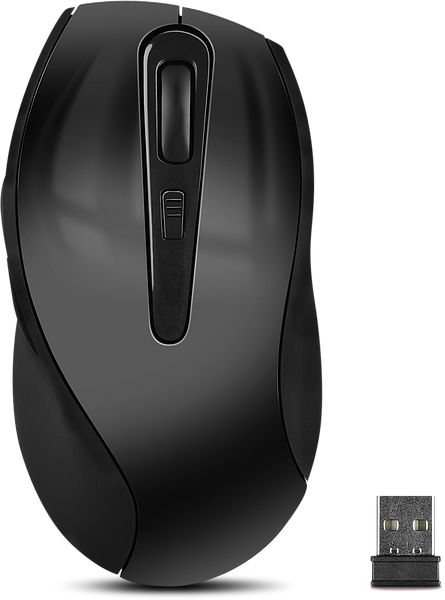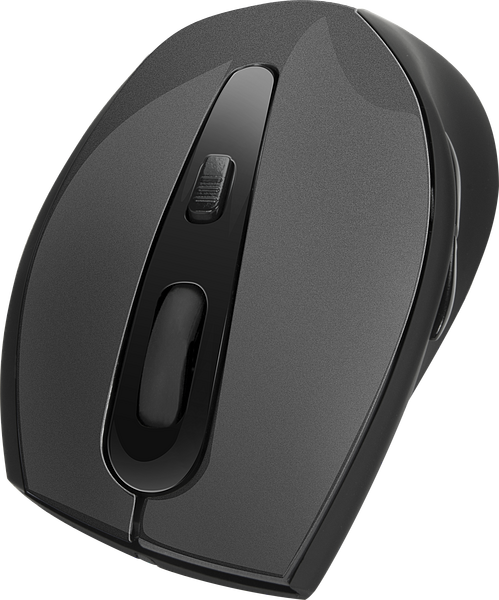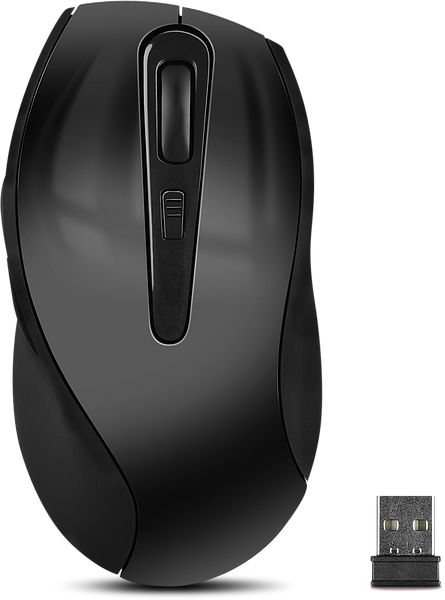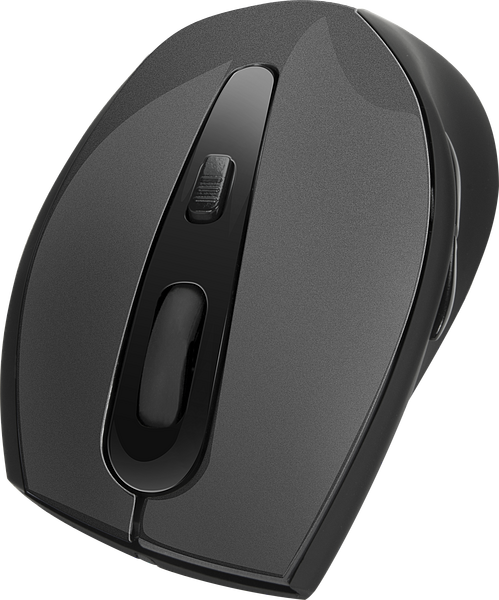 AXON Desktop Mouse - Wireless, dark grey
Available, delivery time 3-4 days
Decoration articles not included
Highlight
Want a comfortable input device that makes working on the PC relaxing and effortless – then the AXON Desktop Mouse is just what you're after. Its ergonomically perfect shape and fullsize body offer comfort and grip, plus ensure the mouse remains nice to hold even after hours of work. On top of that, thanks to lag-free wireless technology, you can enjoy up to 8m of wireless freedom. Its robust construction and precision technology make the AXON the perfect mouse for daily office use.
Technical data
EAN: 4027301678215
Product Number: SL-630004-BK
Wireless 5-button mouse
Maximum precision 1,600dpi optical sensor
Compact nano receiver stowable in the mouse
Practical dpi switch for rapid sensor sensitivity switching
Rubberised scroll wheel
Non-slip side areas for perfect grip
Comfortable ergonomic shape
Robust construction – maximum reliability
Quick, driverless installation
Up to 8m range
MacOS
Windows XP (32-Bit)
Windows Vista (32-Bit)
Windows Vista (64-Bit)
Windows 7 (32-Bit)
Windows 7 (64-Bit)
Windows 8 (32-Bit)
Windows 8 (64-Bit)
Windows 10 (32-Bit)
Windows 10 (64-Bit)
Windows 11

How do I change the mouse's button mapping?

On Windows® the mouse uses the operating system's native drivers to make installation as simple as possible. The drivers do not allow you to remap buttons. However, to map other commands to buttons you can use additional software. There are many freeware versions available online that don't cost anything to use. Please note in this regard that we provide no warranty whatsoever for third-party software.
My mouse installs and is detected correctly, but the mouse pointer doesn't move.

Unplug the USB receiver. Now, press and hold the left and right mouse buttons, reinsert the USB receiver, and continue to keep the mouse buttons held depressed for a further 10 seconds.

Where can I find drivers for this product?
This product uses the operating system's native driver. Simply connect the product while the PC is running, and the hardware should be installed automatically.

Will the mouse work on a wooden surface?
Yes, the mouse should perform brilliantly on that type of surface.
"Speedlink bietet mit der Axon eine solide Office-Maus für den schmalen Geldbeutel. Sie reagiert zuverlässig und arbeitet im Rahmen ihrer Auflösung präzise. Insgesamt eine solide Maus für den täglichen Büroeinsatz, fürs Gaming eignet sie sich am ehesten für langsame Strategie-Titel."
Link/Publication