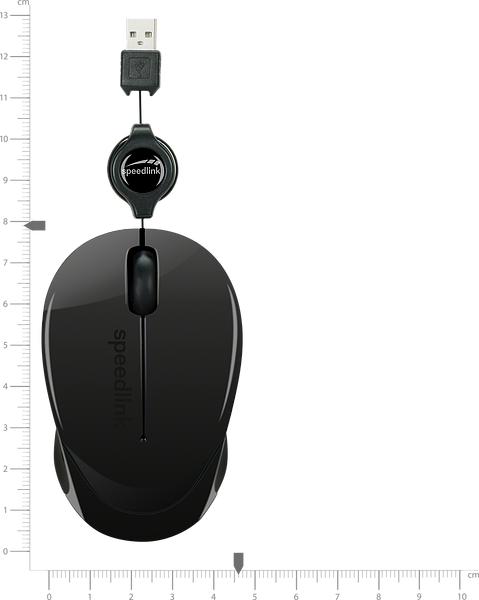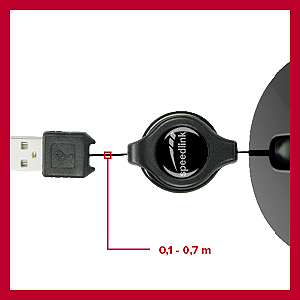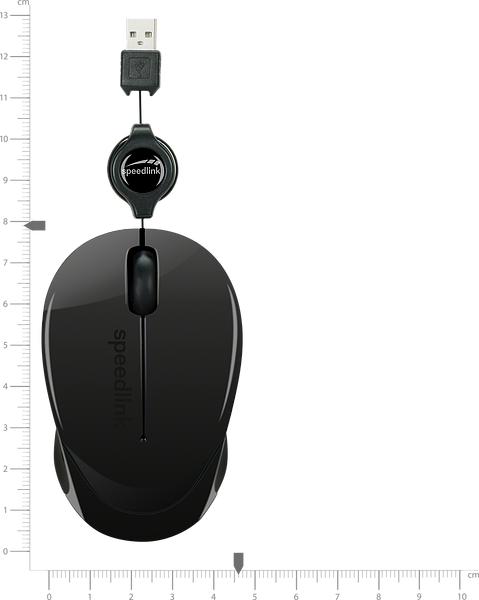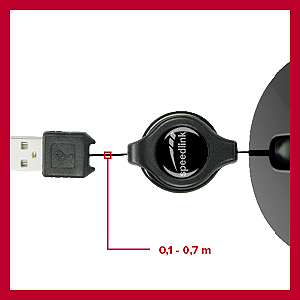 BEENIE Mobile Mouse - Wired USB, black
Available, delivery time: 3-4 days
Decoration articles not included
Highlight
The flexible BEENIE provides a new kind of comfort for the mobile working area. The slim symmetry of the silent-buttoned mouse attracts left- and righthanders at once. The individual adjustable cable avoids irritating cable-tangles and allows effective working instead. Additional, the professional 1,200dpi sensor captures even smallest movements precisely.
Technical data
EAN: 4027301208412
Product Number: SL-610012-BK
USB mouse
Adjustable cable length (0.1 - 0.7m)
3 noiseless main buttons
Suitable for left- and righthanded user
Sensor resolution: 1,200dpi
Connection: USB-A
Dimensions: 79 × 46 × 32mm (L × W × H)
Weight: 45g (incl. cable)
Windows Vista (32-Bit)
Windows Vista (64-Bit)
Windows 7 (32-Bit)
Windows 7 (64-Bit)
Windows 8 (32-Bit)
Windows 8 (64-Bit)
Windows 8.1 (32-Bit)
Windows 8.1 (64-Bit)
Windows 10 (32-Bit)
Windows 10 (64-Bit)
Windows 11

Can I adjust the dpi resolution?
No, you can't. The mouse's resolution is set to 1200dpi.

Where can I find drivers for this product?
This product uses the operating system's native driver. Simply connect the product while the PC is running, and the hardware should be installed automatically.