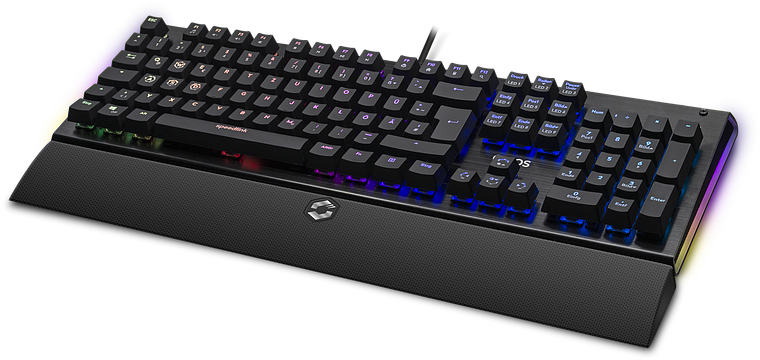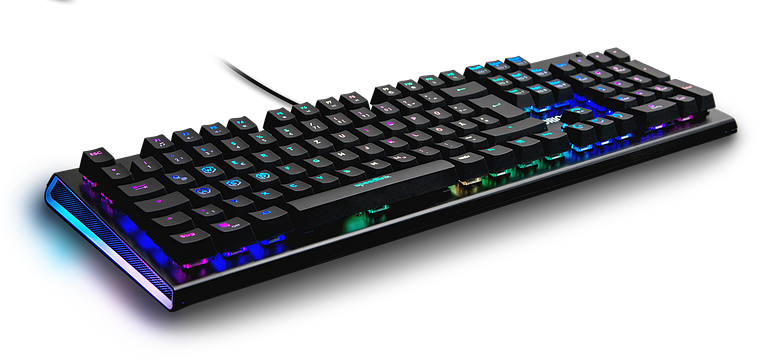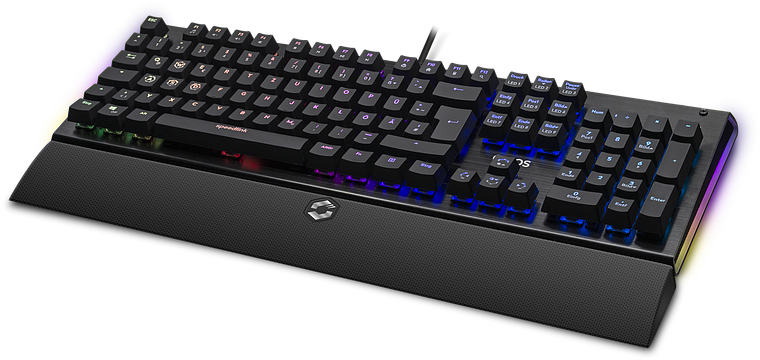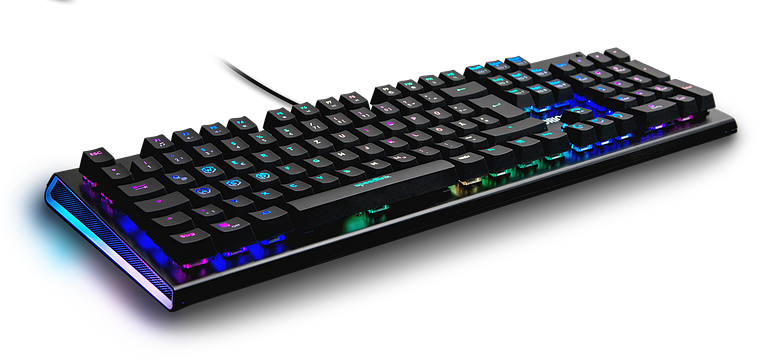 ORIOS RGB Opto-mechanical Gaming Keyboard, black
Support only
Decoration articles not included
Highlight
Atmospheric colour effects, maximum responsiveness and comfort for extended gaming sessions – the ORIOS RGB Opto-mechanical Gaming Keyboard offers hardcore gamers all the pro features they could ever wish for. The nine lighting modes let you customise the key and frame illumination to suit the mood, without even needing to install any extra software. And the opto-mechanical keys aren't just stunning in the way they light up – they're also incredibly durable and allow rapid command entry thanks to full n-key rollover support. Take full advantage of the software to program the keys to glow in any of 16.7 million colours and even create sophisticated macros so you're perfectly equipped for whatever the gameplay throws at you. With its anti-skid base the keyboard will stay rooted to the spot, plus it features a detachable wrist rest so you can customise your comfort – letting you keep on gaming right through the night immersed in atmospheric RGB light.
Technical data
EAN: 4027301260229
Product Number: SL-670010-BK-01
Professional opto-mechanical keyboard with RGB lighting
Opto-mechanical keys for durability and rapid command entry
Red switches with linear action and low resistance with no audible/tactile click
9 configurable key and frame illumination modes (no need to install extra software)
16.7 million colours for 15 programmable effects
Software-programmable macros and keys
Extreme anti-ghosting with n-key rollover
Anti-skid base
Sturdy and robust metal surface (aluminium)
Detachable wrist rest
Keycap remover included
Connection: USB-A
Dimensions: 455 × 205 × 35mm (W × D × H)
Cable length: 1.8m
Weight: 1,095g (incl. cable)
Win Vista (32-Bit)
Win Vista (64-Bit)
Windows 7 (32-Bit)
Windows 7 (64-Bit)
Windows 8 (32-Bit)
Windows 8 (64-Bit)
Windows 10 (32-Bit)
Windows 8.1 (32-Bit)
Windows 8.1 (64-Bit)
Windows 10 (64-Bit)
Is it possible to adjust the side lighting?
Yes, with the key combination FN + menu key you can set the color or switch the lighting on and off.