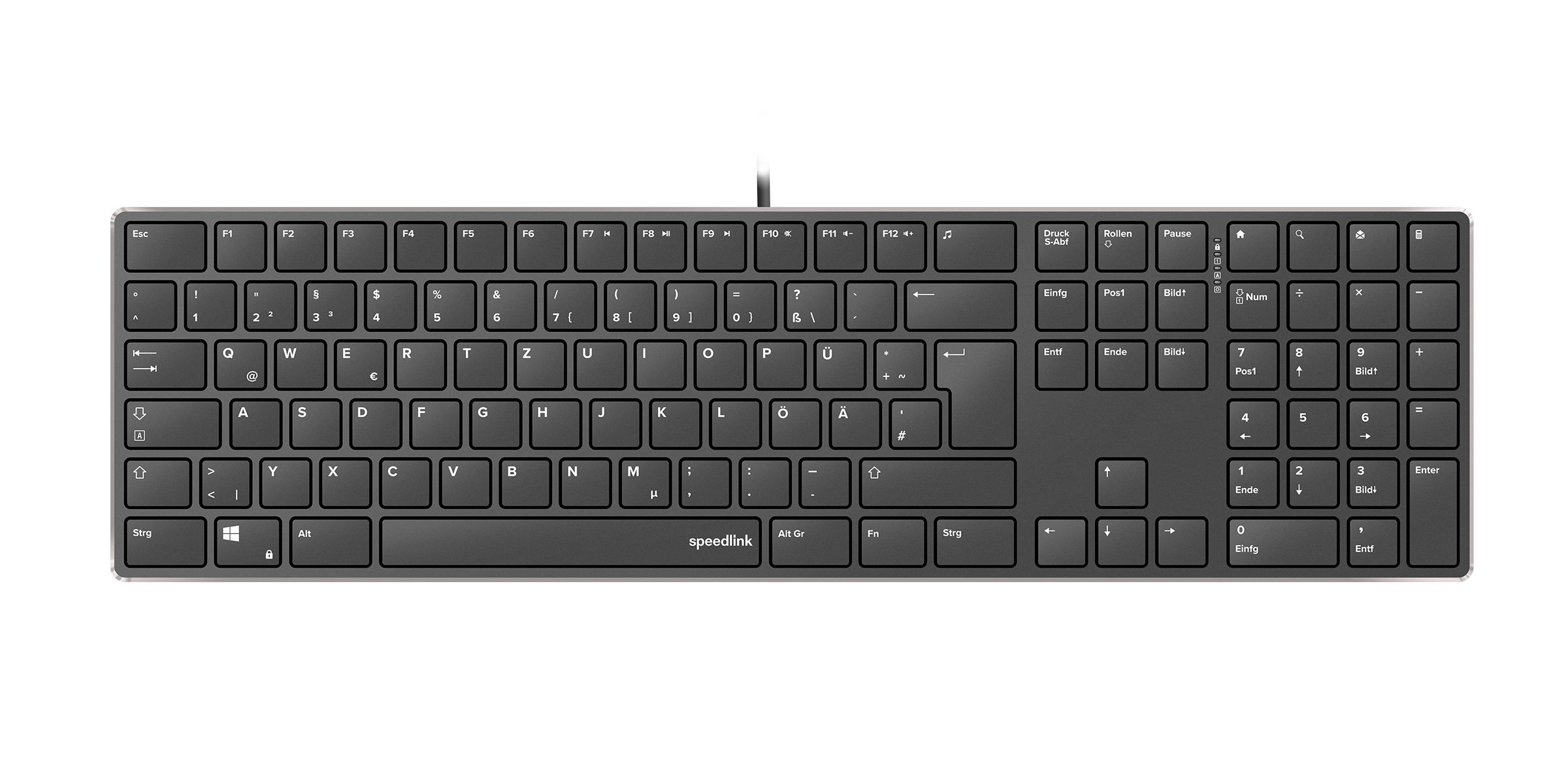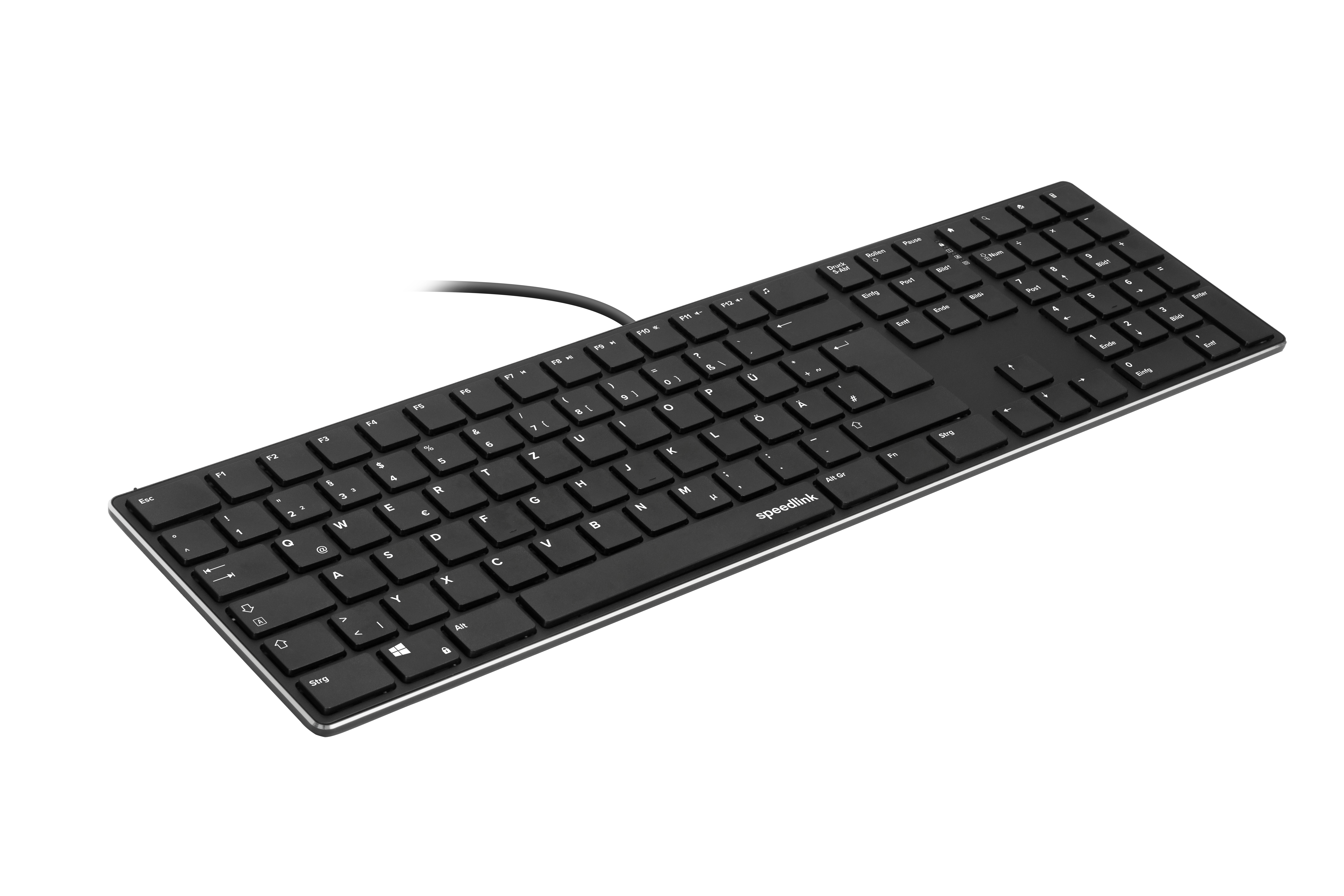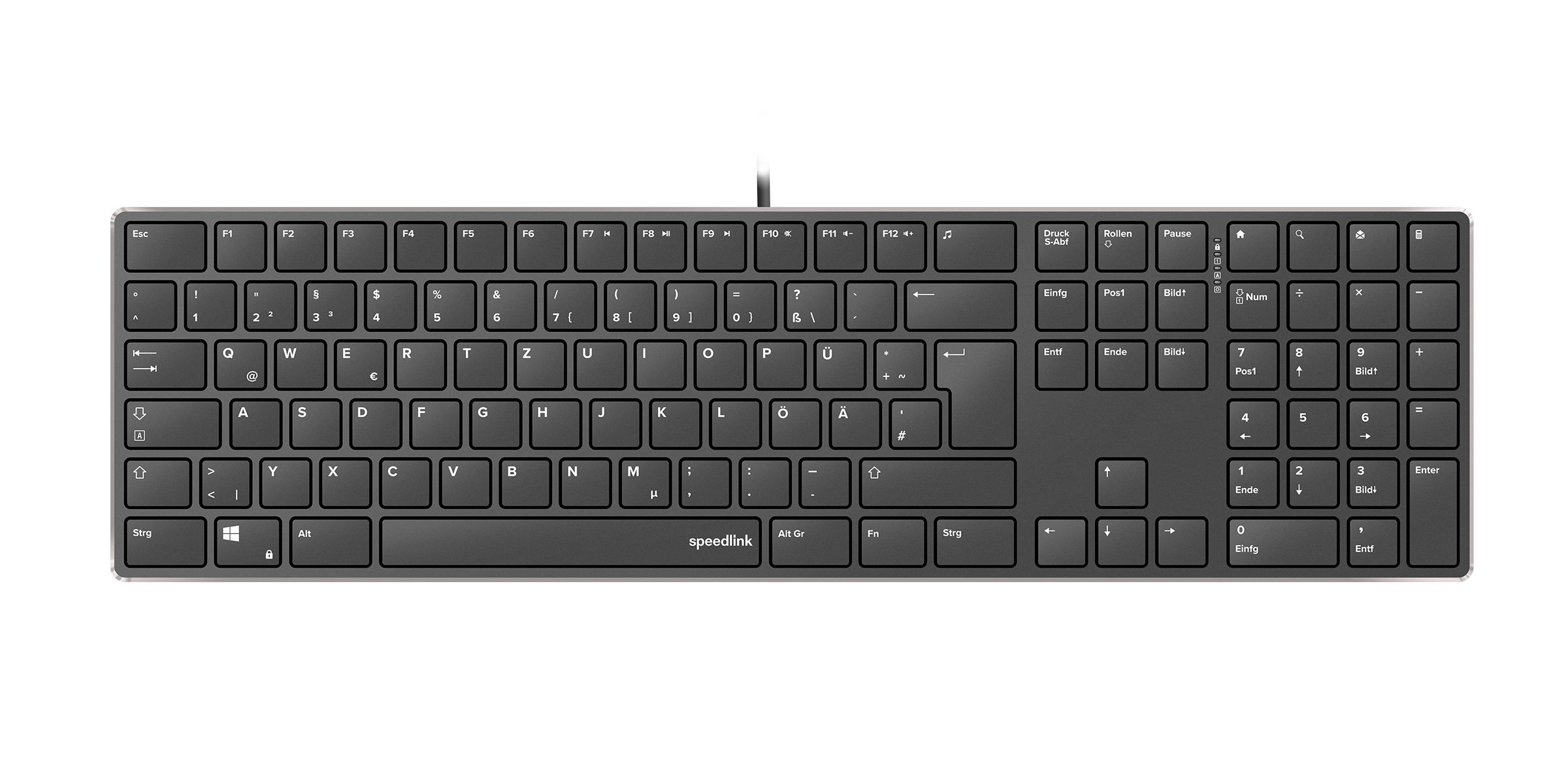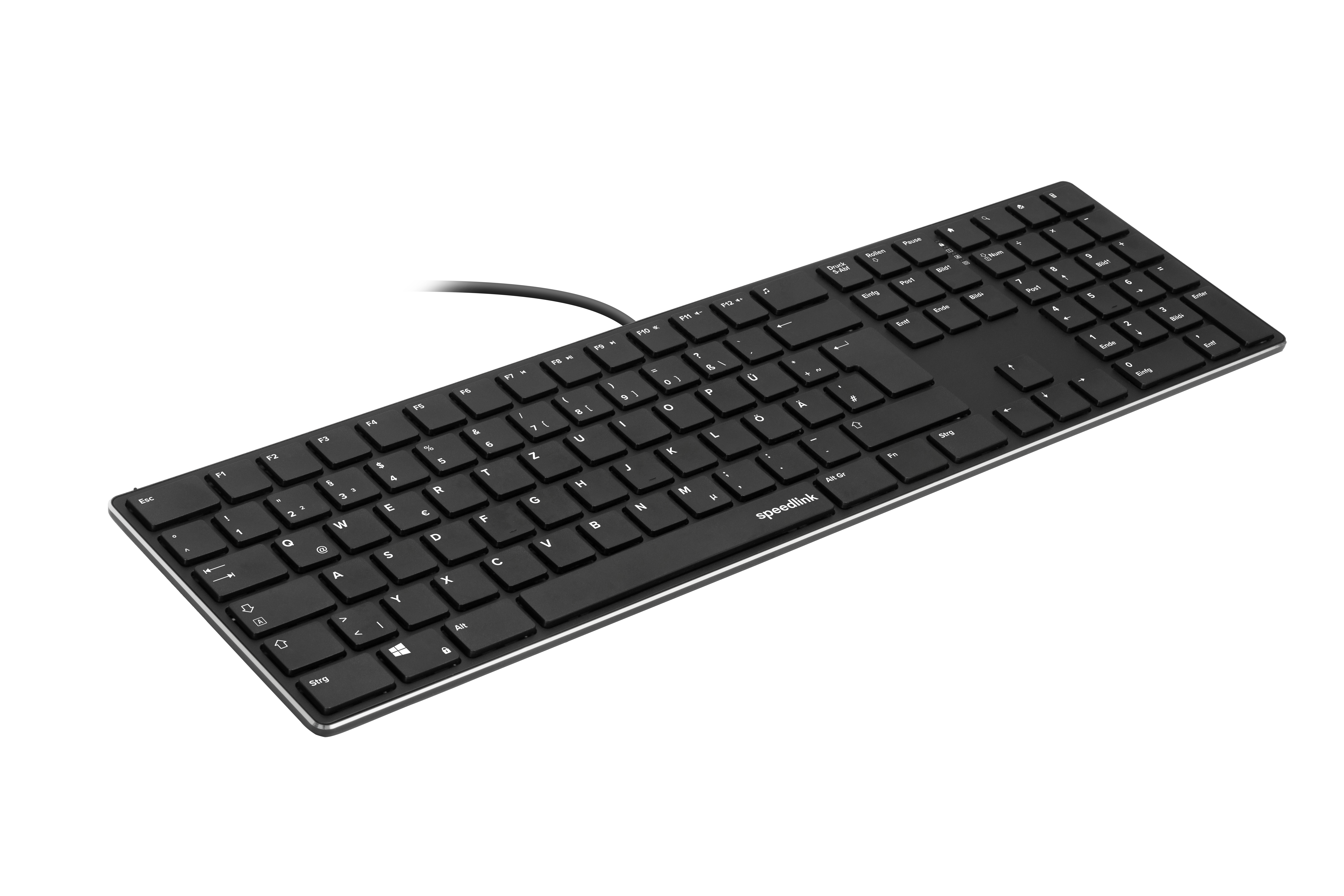 RIVA Slim Metal Scissor Keyboard, black - DE Layout
Decoration articles not included
Highlight
The stylish RIVA Scissor Keyboard combines modern technology with a slim design. Whether working at home or at the office, any task is made particularly easy with this high-quality keyboard. The fullformat keypad and the seven multifunction keys enable easy and comfortable input. The sophisticated scissor switches ensure an excellent typing feeling and absolutely fatigue-free work, even after hours. Another benefit of the scissor switches is their pleasantly smooth and almost silent stroke. The stable metal base and the rubberized feet of the RIVA also ensure that the keyboard does not slip.
Technical data
EAN: 4027301550962
Product Number: SL-640010-BK
Full-size office keyboard
Metal base - Rubber feet
7 Multifunction keys - Link: USB-A
Cable length: 1.5m
Dimensions: 432 x 120 x 19mm (W x D x H)
Weight: 548g
"Die speedlink Riva bietet eine hervorragende Verarbeitung und gleichzeitig ein schlichtes sowie sehr schlankes Design. Auch die Scissor-Switches können mit einem sehr präzisen Druckpunkt sowie einer geringen Lautstärke überzeugen. Für einen zusätzlichen Komfort sorgen die Sonder- und Zusatztasten.

Alles in allem bietet die speedlink RIVA alles, was eine zuverlässige Office-Tastatur heute benötigt. Von uns bekommt die speedlink RIVA eine klare Empfehlung. "

"Für recht faire 40 Euro gibt es ein sehr gut verarbeitetes Eingabegerät für den Office-Bereich bzw. Gelegenheitsspieler. Die speziellen Scheren-Schalter überzeugen[...]"
Link/Publication