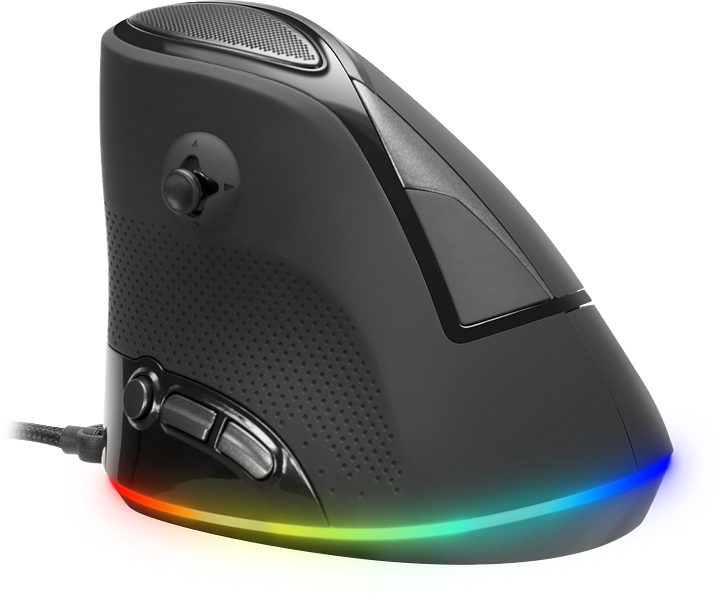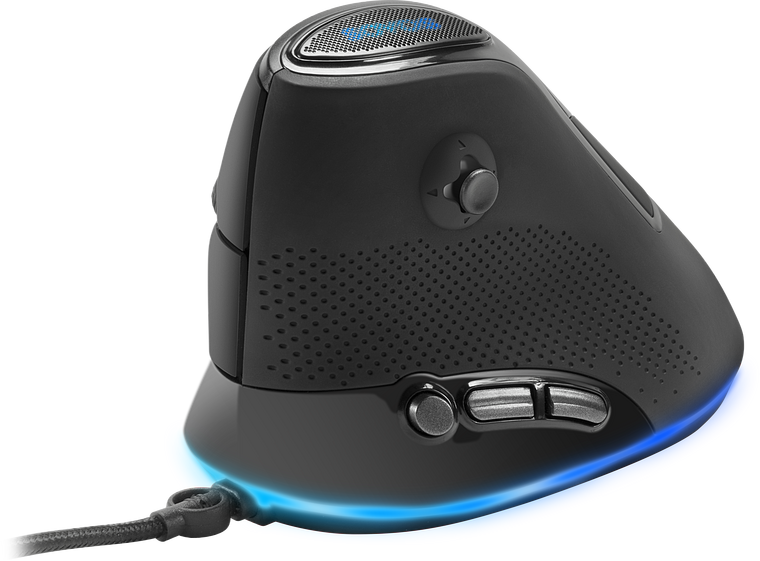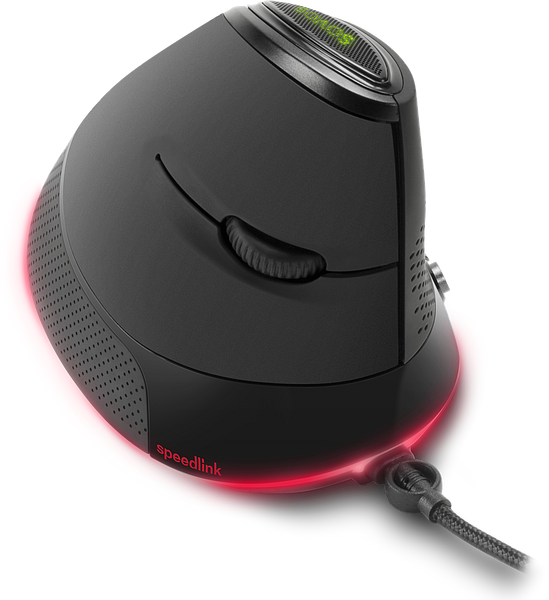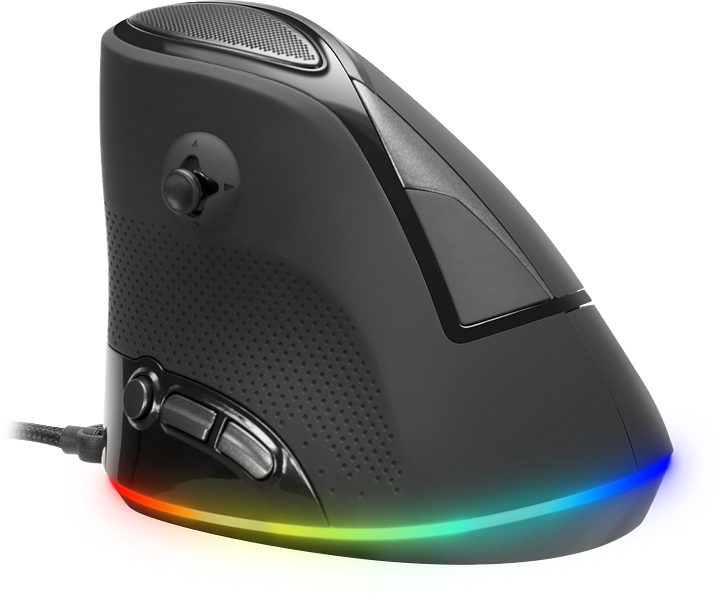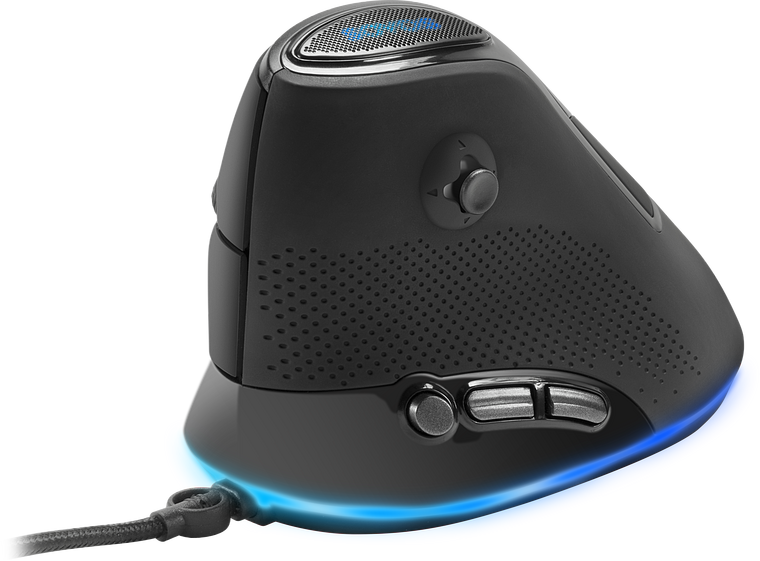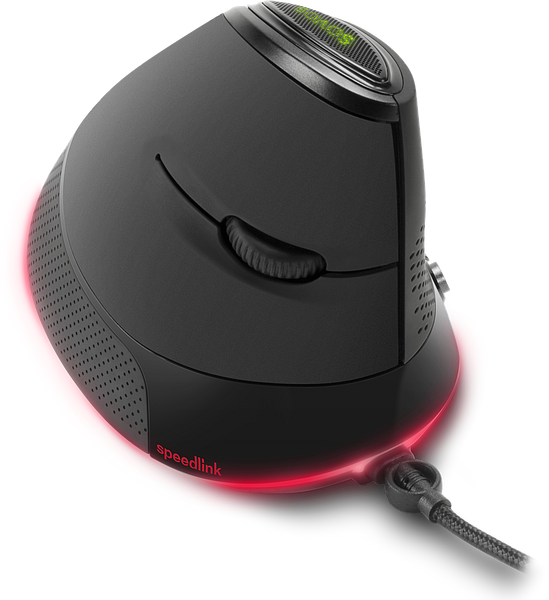 SOVOS Vertical RGB Gaming Mouse, black
Decoration articles not included
Get notified as soon as article is back in stock
Highlight
Experience a killer combo of gaming features and ergonomic benefits with the smart and innovative SOVOS. It's the ultimate all-rounder for your gaming desktop. It comes with powerful software for total personalisation of its seven buttons plus the handy joystick – which covers up to five button functions itself. You can also customise the dynamic RGB lighting with its 16.7 million colours and stunning light effects to cast the right mood to match the game. Besides equipping you with all the right gaming features, the SOVOS also boasts an ergonomic design. Its vertical shape promotes a natural wrist posture which helps prevent strain – perfect for gamers who spend day and night on the PC. While you may be zoning out mentally, your hand will still feel in the zone!
Technical data
EAN: 4027301366082
Product Number: SL-680018-BK
Vertical gaming mouse with RGB lighting
16.7 million colours and 10 stunning light effects
Powerful software for colour and button-mapping customisation (Windows only)
Practical, programmable mini-joystick for the thumb
7 buttons including DPI switch
High-end Pixart 3325 gaming sensor
Adjustable sensor resolution (500/1,200/2,000/4,000/4,800dpi – 10,000dpi interpolated)
1,000Hz polling rate
Ergonomic shape for an improved hand posture
Prevents posture-related injury
Braided cable
Connection: USB-A
Cable length: 1.8m
Dimensions: 102 × 70 × 85mm (L × W × H)
Weight: 175g (incl. cable)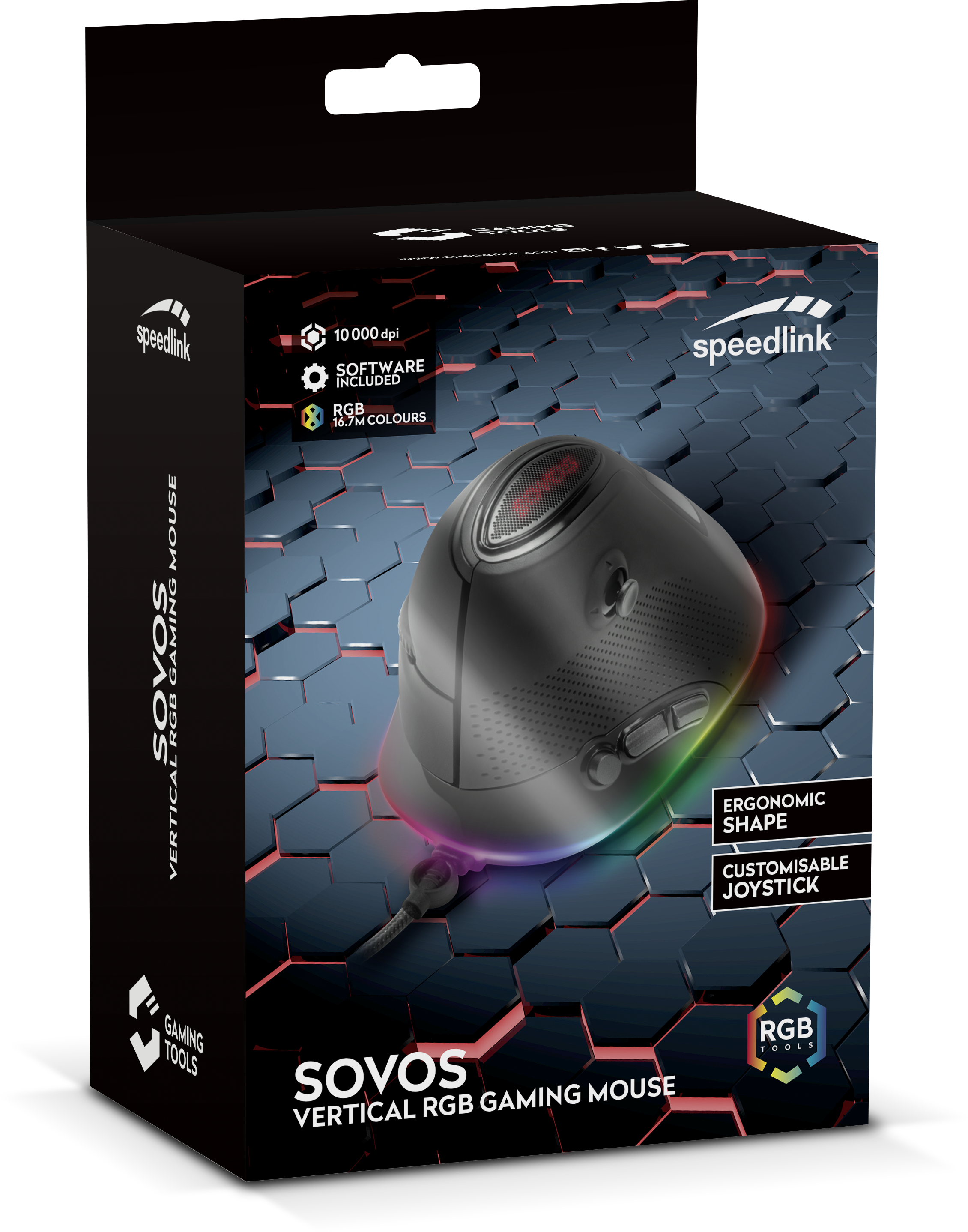 Windows 7 (32-Bit)
Windows 7 (64-Bit)
Windows 8 (32-Bit)
Windows 8 (64-Bit)
Windows 10 (32-Bit)
Windows 8.1 (32-Bit)
Windows 8.1 (64-Bit)
Windows 10 (64-Bit)
My mouse does not slide properly or moves with difficulty.
Generally, there are thin protective films on the glide pads at the underside of the mouse. For the best possible movability of the mouse these have to be removed.